You invested in creating a nice site. Now let's make sure it's taken care of.
New websites are like new cars. They're so fast and exciting at first. But as time goes on, it need some maintenance to keep it in good shape. Thankfully, we have a team who can help ensure your investment continues to run smoothly, month after month. Plus, you're not locked into a yearly contract so you can cancel anytime.
Includes:
Hosting
WordPress, plugin, and theme updates
Daily backups
Emergency email support
Includes:
Hosting
WordPress, plugin, and theme updates
Daily backups
Emergency email support
Security & speed monitoring
Manual checking the site weekly
Unlimited updates to text & images (not including creating new pages)
2-4 day turnaround on requests
Includes:
Everything in Basic
Unlimited new blog posts, events, or templated pages added (with a simple custom banner / featured image)
Simple layout adjustments to existing pages (that does not require a design mockup)
1-2 day turnaround on requests
Includes:
Compliance with ADA, AODA, EAA, WCAG + scanned daily
AI-Powered screen reader & keyboard navigation
Litigation support (in case anyone challenges your website's compliance)
*
for website under 1000 pages
Required for any sites with Woocommerce installed.
Keep your nonprofit website secure and functioning smoothly for years to come.
Because of our website Maintenance packages, managed WordPress hosting, and monthly Compliance support, you can focus on what you do best: running your nonprofit organization.

Hosting & SSL
As part of our update and security services, all websites must be on our managed hosting. Thankfully, we have strong servers built for your unique traffic needs.

Security
Our managed hosting and maintenance ensures your site is secure, stopping hackers from exploiting WordPress's vulnerabilities. If your site gets hacked, we fix it. Simple as that.
Monitoring & Daily Backups
We offer 24/7 uptime monitoring and create daily backups if anything happens.

Site Speed
As months pass, websites grow. We ensure your website stays optimized and quick for all your users, no matter their device.

Critical updates
We monitor and update plugins, themes, and the WordPress core to keep everything up-to-date and secure.
Emergency support
If anything happens, we offer emergency email support to ensure your site is always functional and live.
What kind of requests can I make in the Basic Package?
Edit page and post content
Add or swap images on pages
Solve alignment issues
Configure or update forms
Optimize social sharing & meta
Adjust navigation and footer menus
Identify broken links
Setup or fix redirects
User creation and password reset
Security scans and improvements
Prevent and clean up spam
Compress image file size
Install and configure plugins
Delete unnecessary plugins
Delete old themes
General WordPress questions
Unlimited email support
Troubleshooting errors
Invest in tools that keep your website accessible for all people.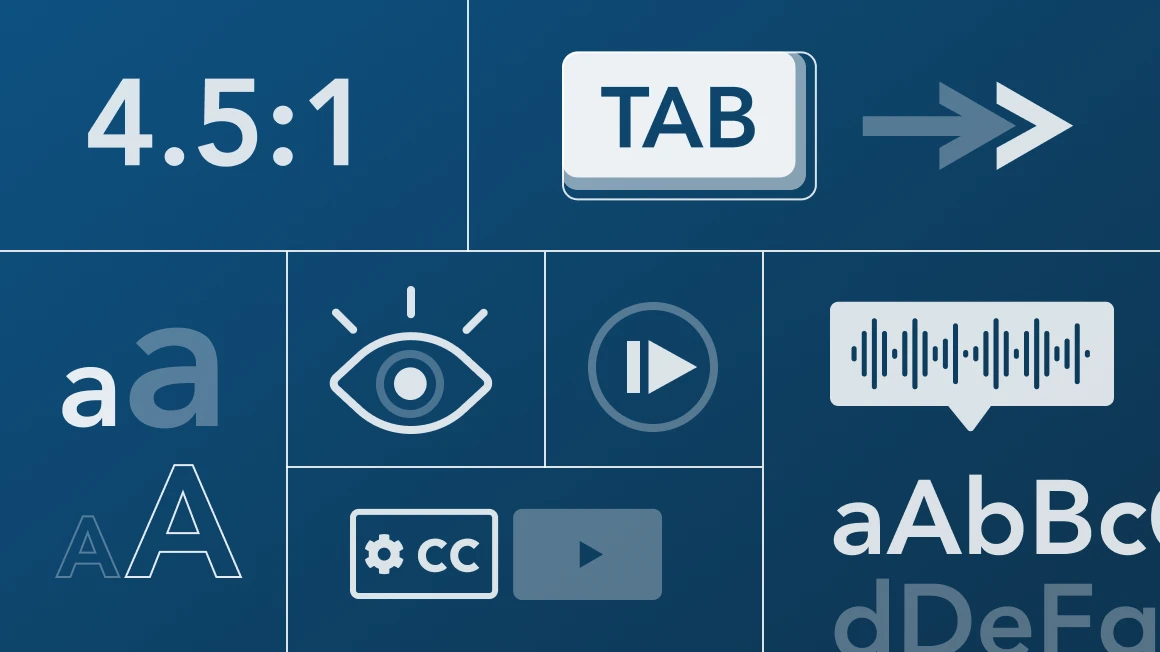 WCAG & ADA Compliant Guaranteed
We manually build and check our websites to pass accessibility tests, but websites (and laws) evolve with time. With our Monthly Compliance Support, we implement the AI tools to keep your website WCAG & ADA compliant, even after the launch.
Front-end accessibility interface for UI and design-related adjustments for users
AI-powered software for complex optimization like screen readers and keyboard navigation
24-hour scanning, ensuring 'AA' compliance, no matter what new content is published
Compliance, including WCAG 2.1, ADA Title III, Section 508, EAA/EN301549 and ACA/AODA
Litigation support & monthly reports in case anyone challenges the accessibility of the site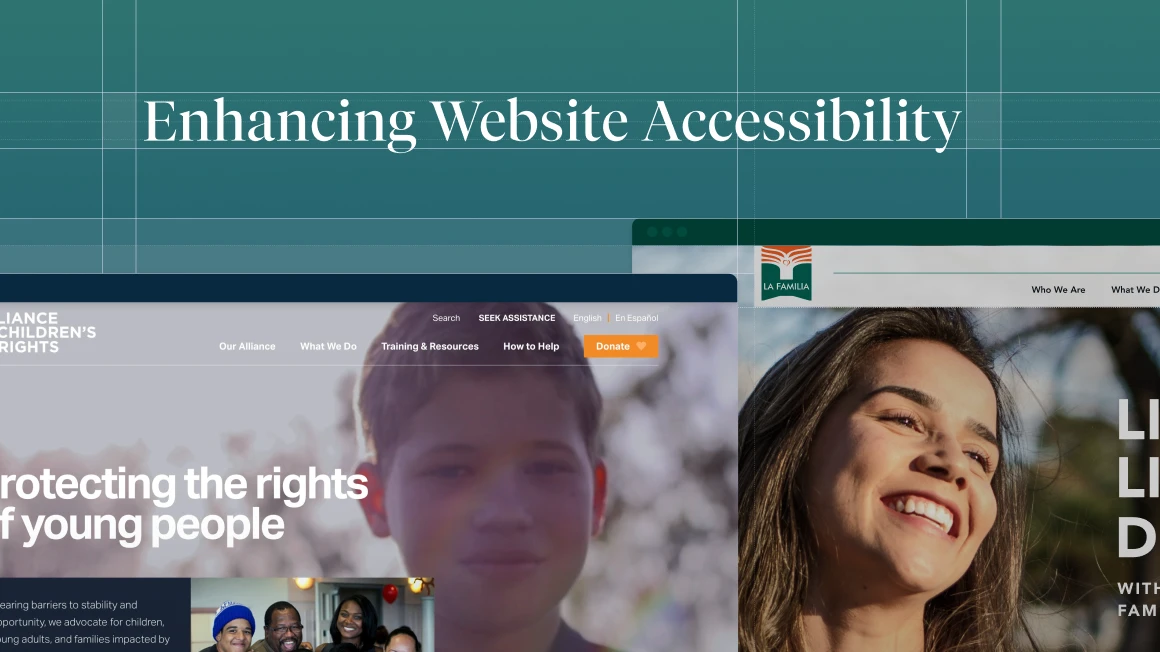 ADA Compliance Monthly Support
There has been a 300% increase in legal actions since 2018 when the DOJ clarified that websites are considered places of public accommodation and must comply with ADA Title III. We highly recommend the ADA Compliance Monthly Support, even if you don't want hosting with us. It's only $45 a month to protect your website's legality and organization's reputation.
Since 2017, we've helped create brands, build websites, and design communications for nonprofits and foundations around the world. Our creative process is built to solve your communication challenges and create real value for you and your target audience. We know the design and development process can be frustrating, and it's our mission to be a partner that leads you through a creative process that is actually enjoyable.
Winning awards isn't important, but we must admit, it does feel good.
SUMMIT INTERNATIONAL AWARDS
Silver in Logo Redesign
for Tiffany Heah Law Firm
SUMMIT INTERNATIONAL AWARDS
Silver in Website Design
for Jaguar Creek
Leave the techy stuff to us. Focus on your organization. Let's chat about monthly support.