We love a mission that has true impact in the norm of society. Freely In Hope protects human rights and and prevents sexual violence in Kenya and Zambia through education programs. We're proud to partner with a voice that stands against violence.
Digital Strategy, Web + UI Design, Web Development, Print Design
The Freely in Hope brand features many colors, but felt overwhelmed with how to use it. They also wanted to being a more authentic feeling to their brand. It was time for them to evolve, but they didn't know how.
They came to us to help them create a new brand style that was colorful, powerful, and positive with core focus of freedom and hope. We implemented that brand colors as we were inspired by authentic fabric patterns from Kenya and Zambia.
"They're intentional in their ideating process that provided space for collaboration and innovation from both parties. I appreciate their level of communication and understanding—they delivered a fantastic product and I can't wait to work with them again for future projects!"
NIKOLE LIM, FOUNDER & INTERNATIONAL DIRECTOR
Using hexagons to mirror their logo, diagonal lines to break up content, and cutouts of fabric patterns in their brand colors, we created a fresh, unique website design.
We made it all on a drag-and-drop WordPress builder, empowering their team in America or Africa to make updates quickly. They have been able to create their own landing pages and event pages without the help of an agency, allowing them to grow without anything holding them back.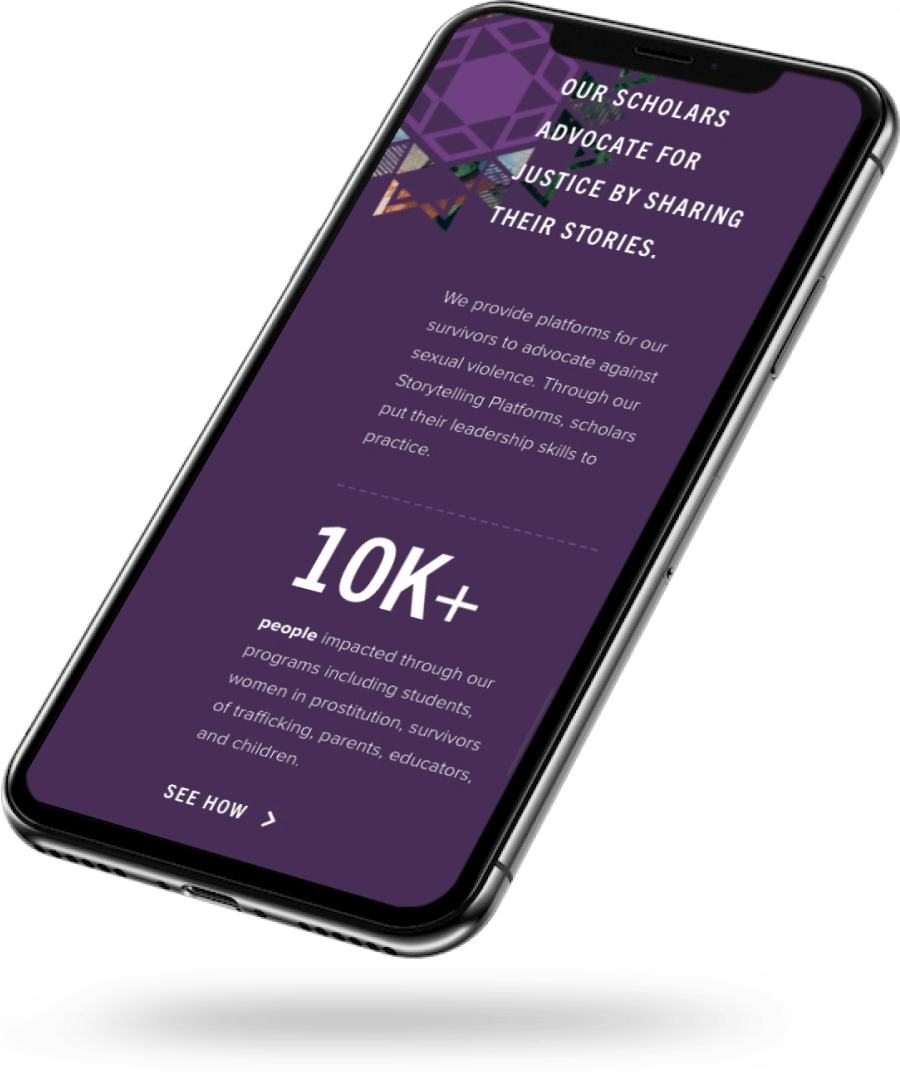 "Working with Brave Factor was an incredibly positive experience. They communicated speedily and efficiently, provided on-point insight, and created beautiful designs that emphasized our brand."
NIKOLE LIM, FOUNDER & INTERNATIONAL DIRECTOR
Ready to transform your nonprofit?