John Burton Advocates for Youth improves the quality of life for youth in California who have been in foster care or homeless. They had an outdated logo and a website that they couldn't edit. JBAY hired Brave to bring their brand and their most important marketing tool into the 21st century.
Branding Strategy, Logo Design, Digital Strategy, Web + UX Design, Custom Web Development, Impact Report Designs, Email Design, Print Collateral
Non-profit for foster and homeless youth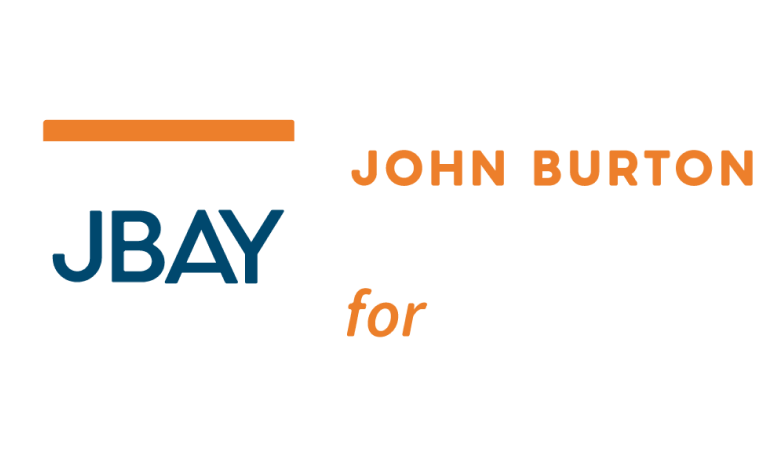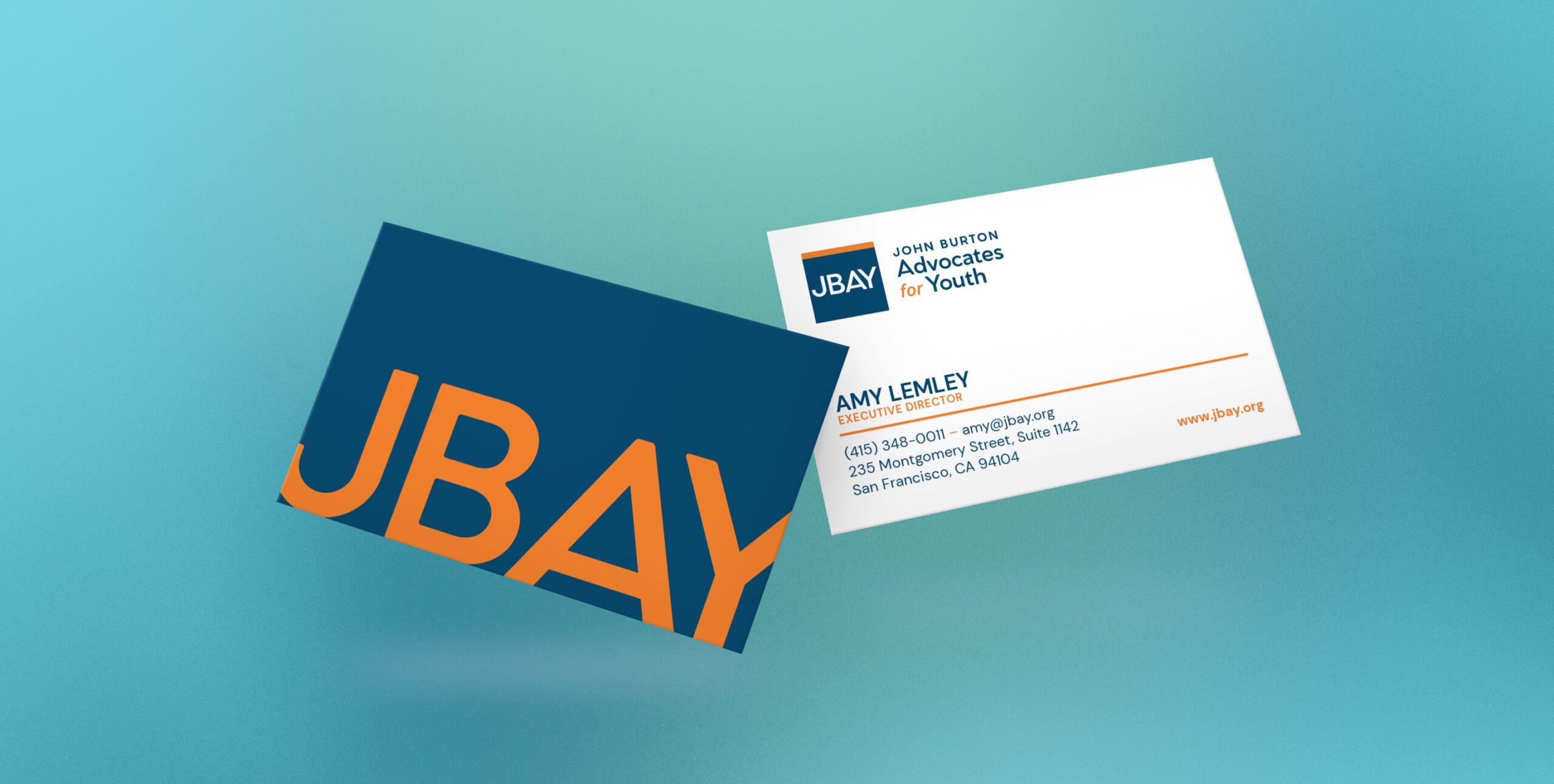 JBAY was founded in 2005 by John Burton, a California State Senator. Their website was a spider web of content, creating confusion for the average user. The team could articulate what they did, but that wasn't communicated on their marketing materials.
"A lot of our visitors had no idea what we actually did because the site was so messy."
Suzil Sciancalepore, Office Manager
We started the partnership with JBAY by digging deep into our brand discovery process and creating a road map. We wanted to discover who they are, what makes them tick, and who they want to become. We learned who their target audience is, figured out what they wanted to accomplish, and planned paths to action for each type.
"The branding exercises they organized illuminated our identity for our staff. Furthermore, the site helped clear up any confusion about what we do, which helps us better connect with donors."
Suzil Sciancalepore, Office Manager

Our goal was to focus on clarity and simplicity. We rebranded their organization to a simple JBAY icon and modern, sans-serif text. We tried many icon styles, but at the end of the day, settled on a simple block with JBAY in it. We wanted to allow the brand to stand alone as the known abbreviation, sitting in a strong block that represents them being a foundational brick in the foster care field.
Using duo-tone images, we created a new, bold brand that displays their confidence and maturity. All duo-tone images stayed within their color palette to reinforce the brand.
"The team was very communicative. I never had to hunt them down to answer our questions."
Suzil Sciancalepore, Office Manager
Most importantly, we built a site to organize and house over 300 publications and webinars, making the user journey easier for their partners to find what they need. Partners can now filter by field, need, or search their extensive library.
After the site was built, JBAY needed help with their other project, California College Pathways. The website was not updated since 2015 and desperately needed an overhaul (security reasons aside). We matched CCP to JBAY's style, gave the logo a quick makeover, and created a more functional, more beautiful site.
"When we worked with other vendors, sometimes I felt that they didn't want to deal with us when I came to them with questions. Either I had to wait a very long time, or their attitude was lacking. However, Lauren was always so helpful and accommodating. They had a quick turnaround time with requests, but even if she couldn't fix it right away, she'd let me know that she was working on it. She never left me wondering if she saw my email, which was great. They exceeded my expectations. Brave Factor was just incredible."
Suzil Sciancalepore, Office Manager
We are ready to transform your brand? Are you?