Websites are one of the biggest investments you can make as a nonprofit. You want your website to help you hit your organization's business goals. That doesn't matter if your goal is to increase donations, connect with more volunteers, inform about the realities of modern-day slavery, or tell your survivors' stories. Your website has to help you hit your organization's goals.
We've searched out the best website designs from nonprofits that combat human trafficking, modern slavery, and sex trafficking. We compare each websites' ease of use, design, tone, feeling, use of photos, and storytelling to help guide your website's next redesign. 
So here's our list of the 12 most inspiring websites from anti-human trafficking nonprofit around the world: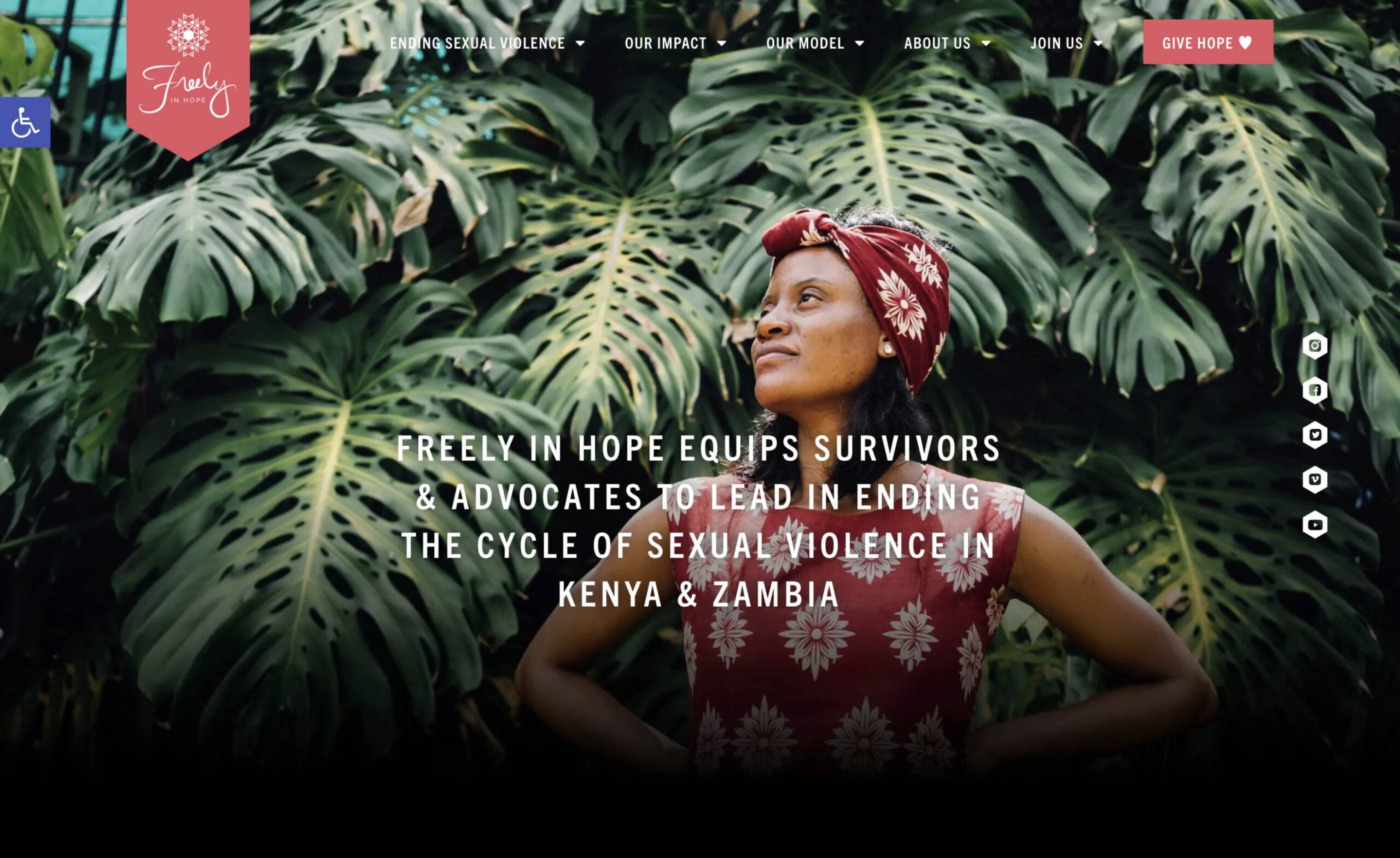 This website for Freely In Hope is very unique. The entire site echos the feeling and style of the logo. There are illustrations with the logo to show the process of their programs. Instead of straight-lined sections, each row is diagonal and dynamic. The design also incorporates authentic patterns from Kenya and Zambia to reflect the respect this nonprofit has for its service areas. It's a beautiful, bold, unique experience, unlike any other nonprofit website.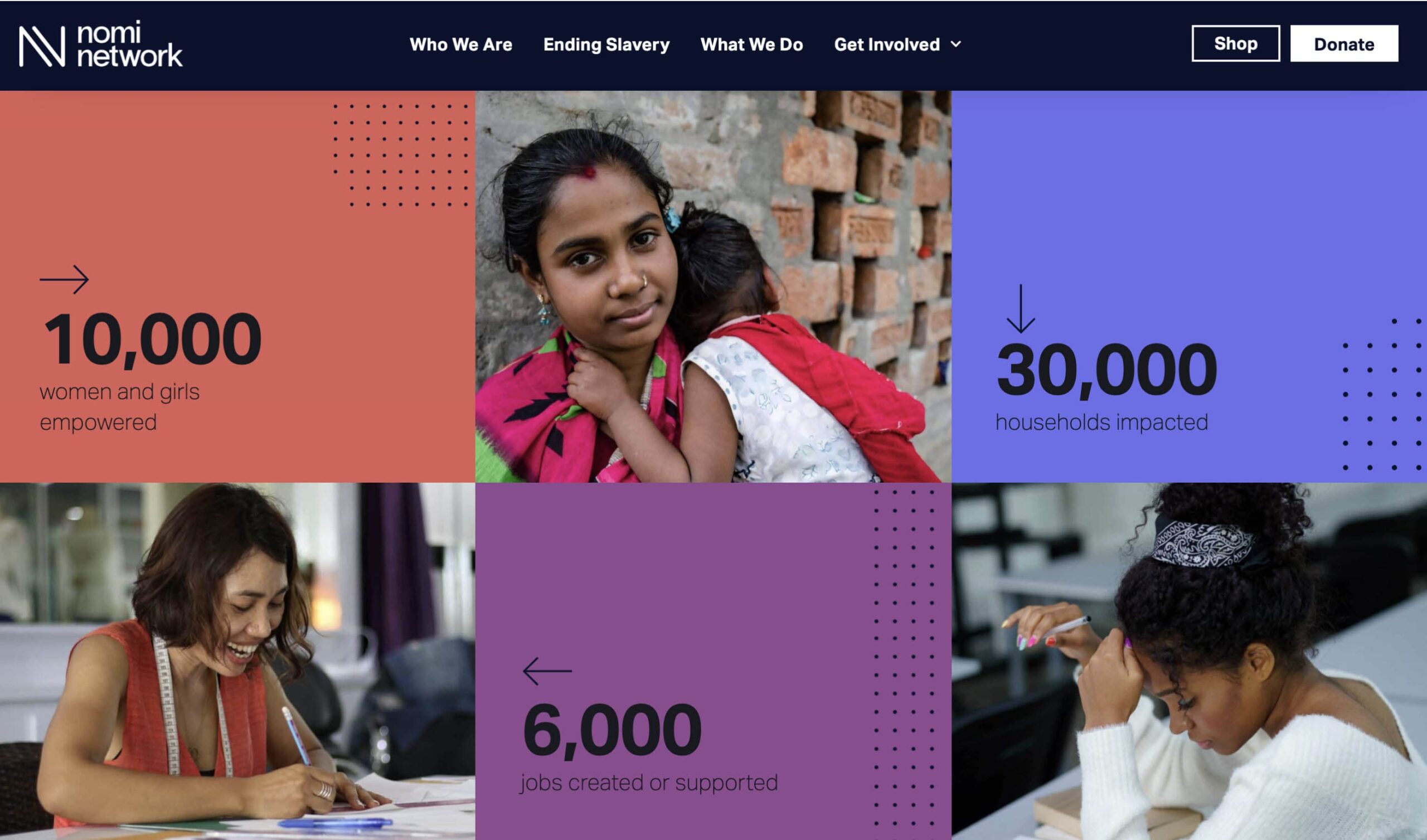 This website is bold, blocky, and colorful. It breaks up the brand's story into bite-sized pieces on the homepage so it's easy to scan and understand quickly. They have custom illustrations to help the user easily understand what modern slavery means. The home page is one of the best examples of the StoryBrand home page content structure. It guides the user through the who, why they exist, what they do to answer the problem, the impact and proof of their work, and the call-to-action. It's a well-structured website that excites the user from the moment they land on the homepage.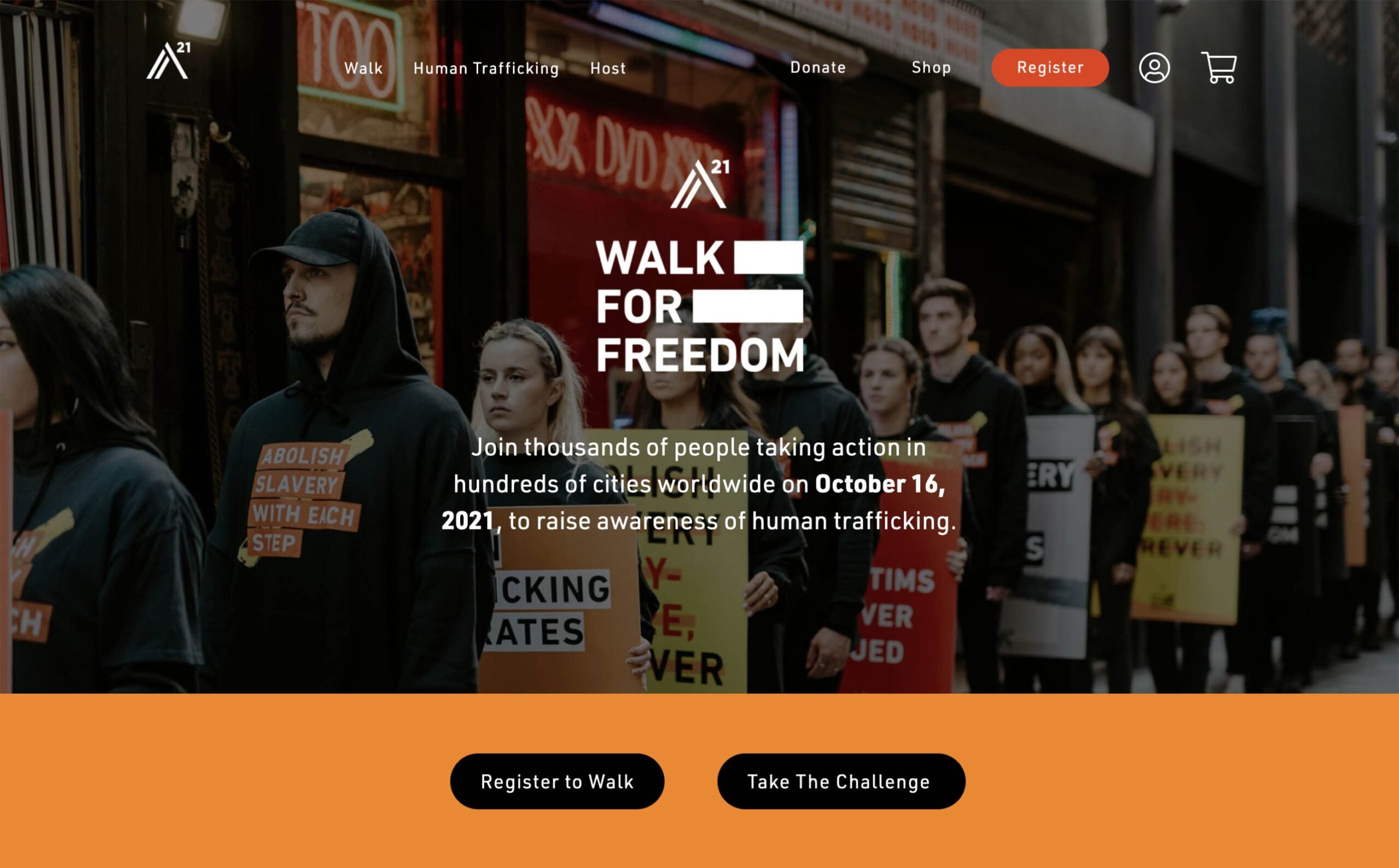 This A21 website is so bright and confident. The use of color and imagery uplifts and inspires the user. We love their use of typography as graphic elements throughout the site. All call-to-action buttons are easy to see. The navigation is minimal, making it easy for the user to find the information they are looking for. Overall, this is one of the most beautiful websites we've seen.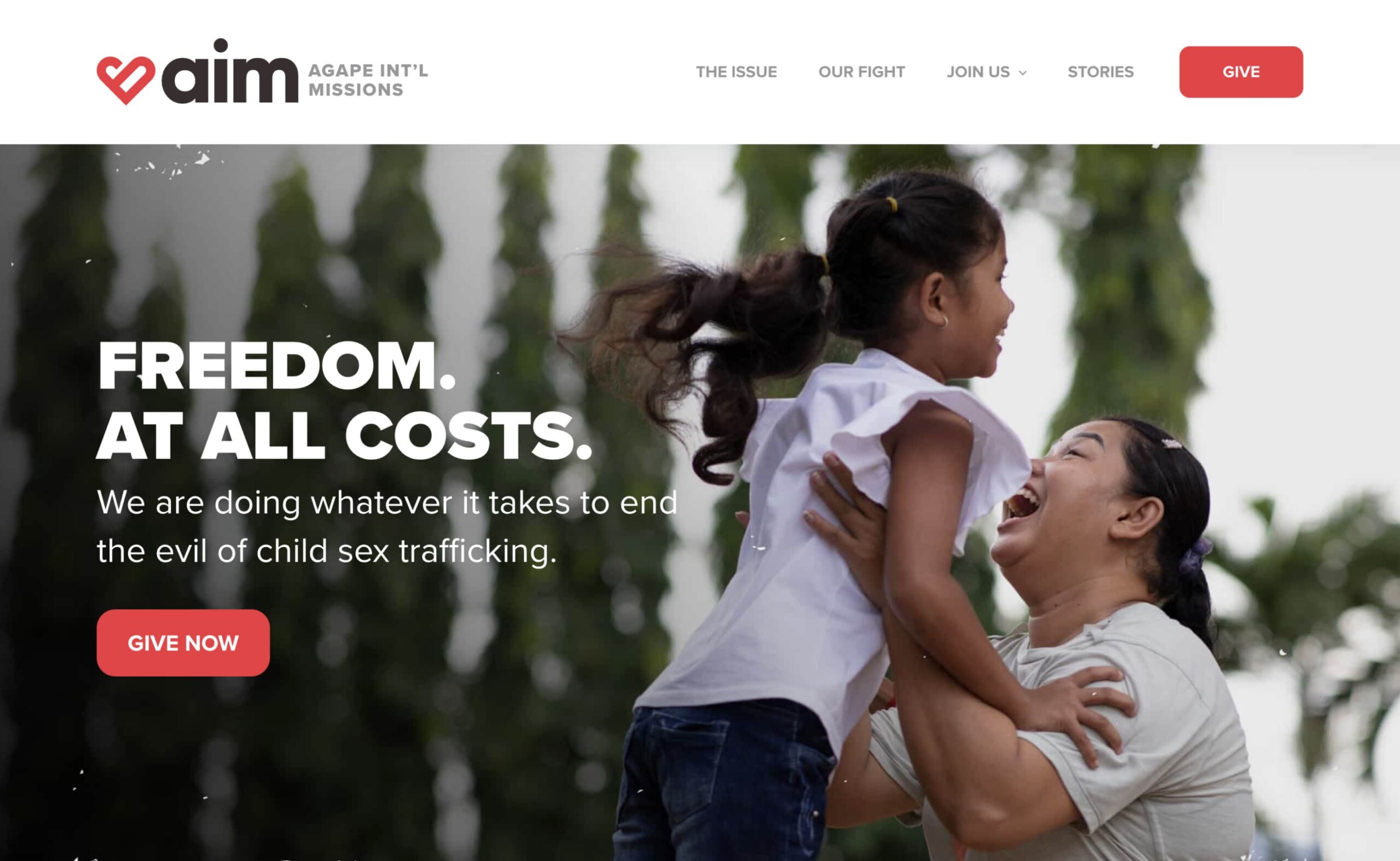 AIM's anti-human trafficking nonprofit website perfectly balances modern with grunge. They pair solid colors with watercolor splotches, hand-drawn script fonts with clean sans-serif. It creates a brand style that feels professional but still human and approachable. Each section on the home page is easy to scan and their navigation is simple.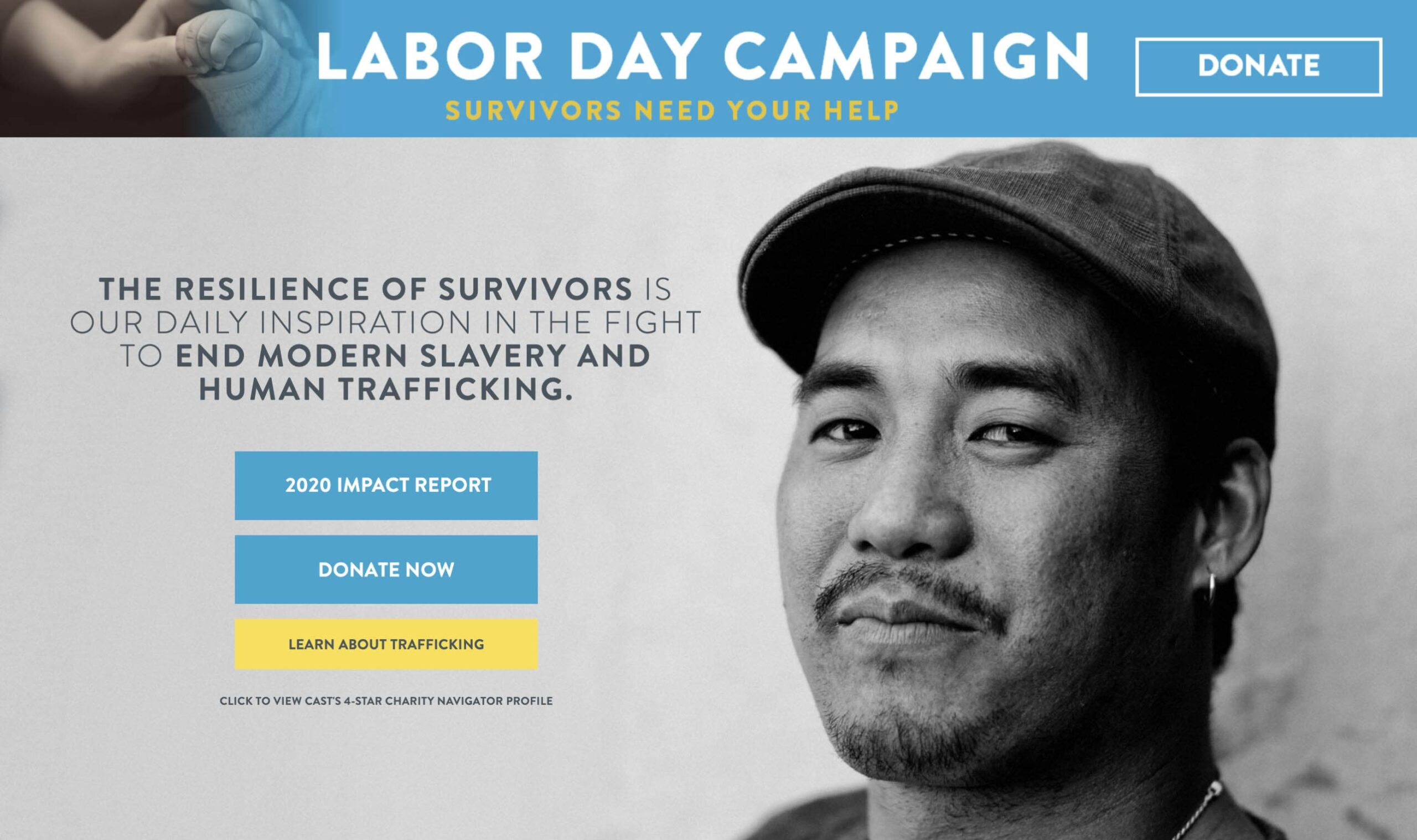 We love this website. The fonts on CAST are friendly and impactful. The colors are cheerful and hopeful. The images are mixed black and white with full color, which creates a good balance. The story on the home page is simple and inspires the visitor to slow down and absorb the information before moving on.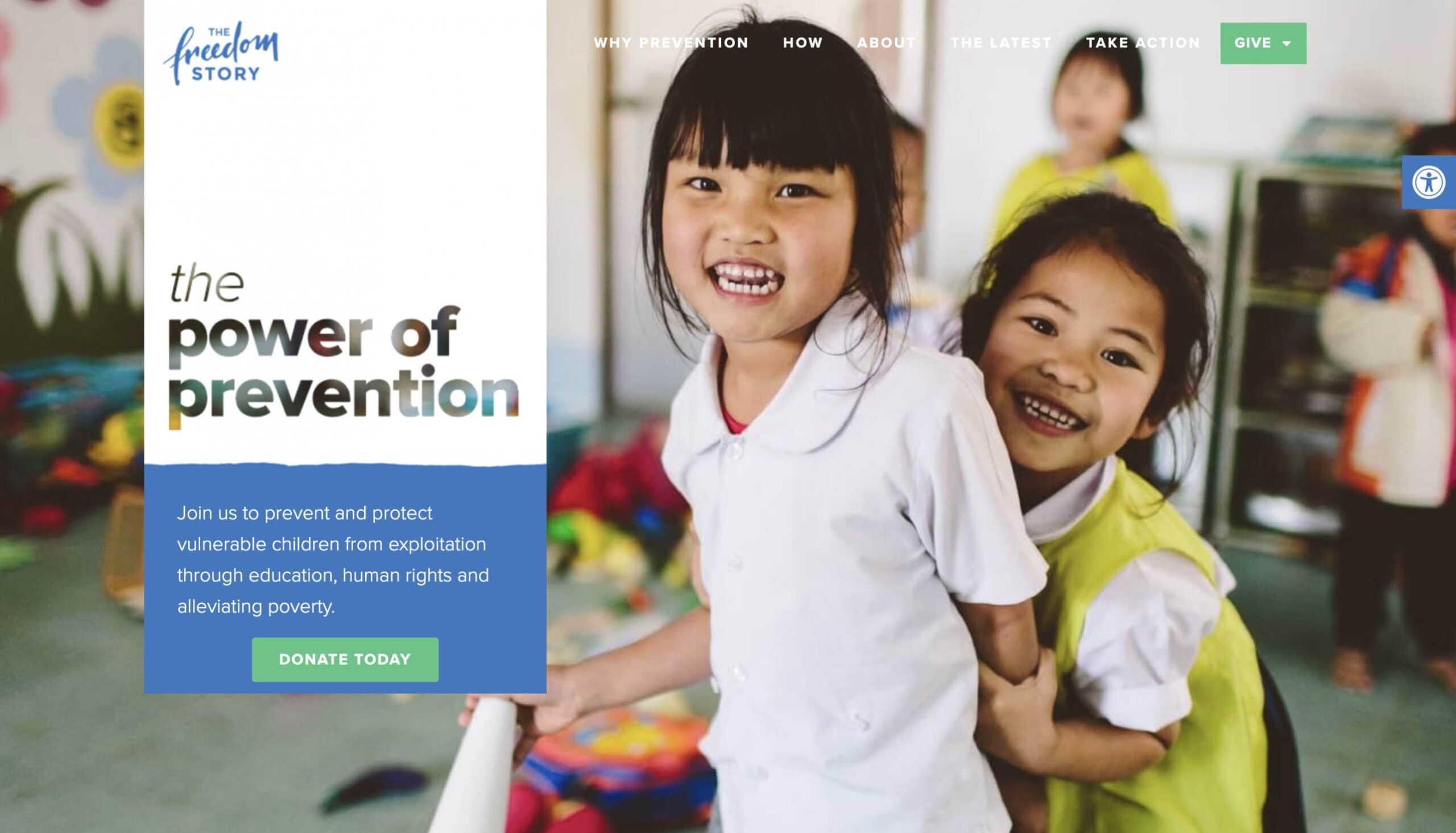 This website is colorful and cheerful. The Freedom Story mixes handwriting with simple sans-serif fonts to create a modern look. The color palette is bright and friendly. The brand even uses modern Northern Thai hill tribe fabric patterns to reflect their service area. The homepage breaks down their story in easy-to-read rows. Overall, this website does a great job to inspire and inform the user on human trafficking.
This anti-human trafficking nonprofit website for 10KW is so elegant and bold. It pairs beautiful italic sans-serif fonts with thick, serif fonts to create a contrast of compassion and confidence. The colors are bright yellow, white, creme, and black to give a feeling of hope. They used simple, custom illustrations to help the user quickly understand human trafficking and its effects.  
The HAGAR website has a brand style and sticks with it. This red website is fierce and fearless. They know exactly who they are and they communicate their professionalism throughout their organization's website.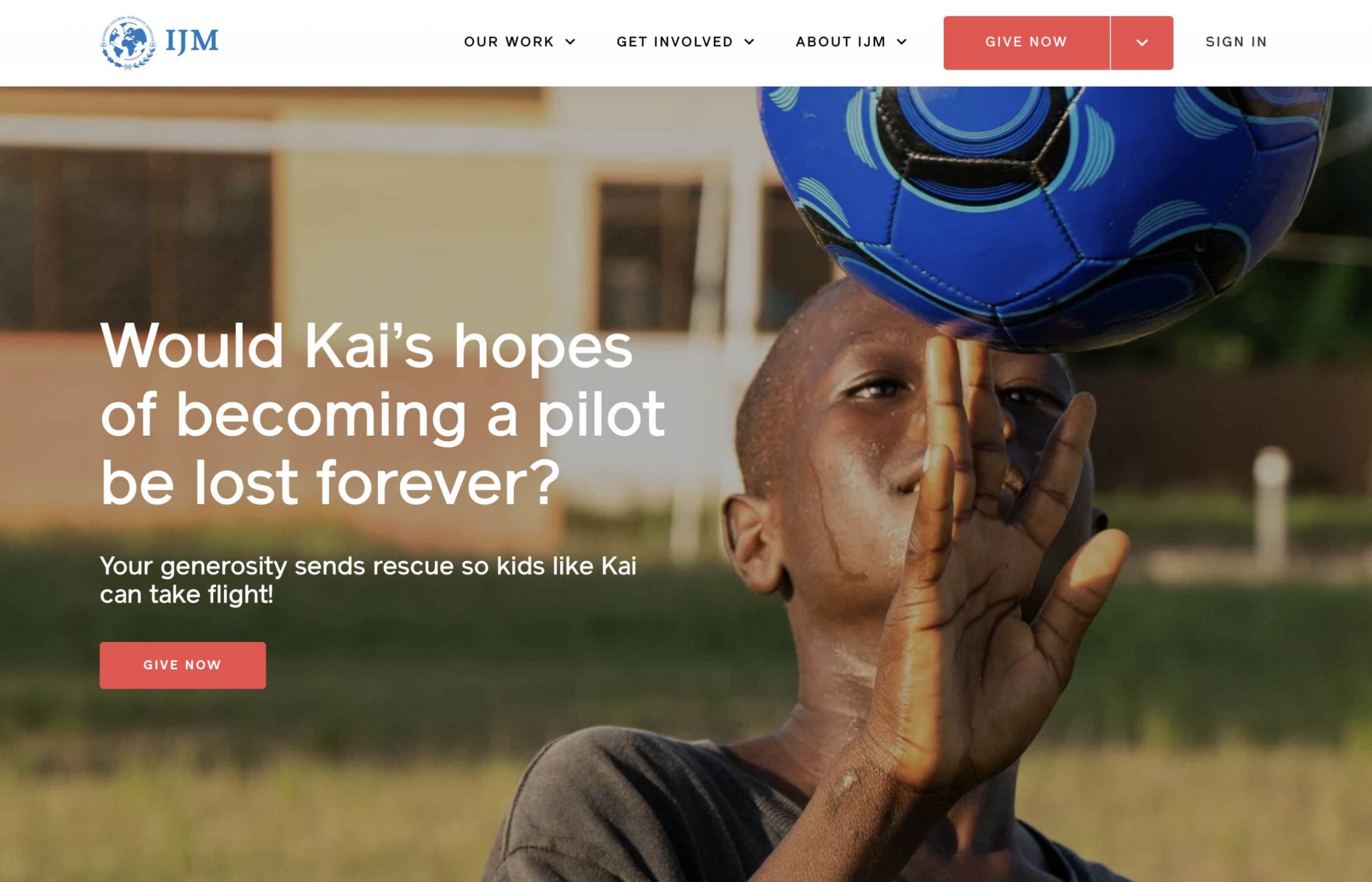 As expected from an international organization, this website is professional, minimal, and to the point. The use of photos honors the people in them. The colors and fonts create a sense of strength and hope. The navigation is simple and to the point. IJM understands what their audience is looking for and they do a great job at keeping the visitor focused and moving forward.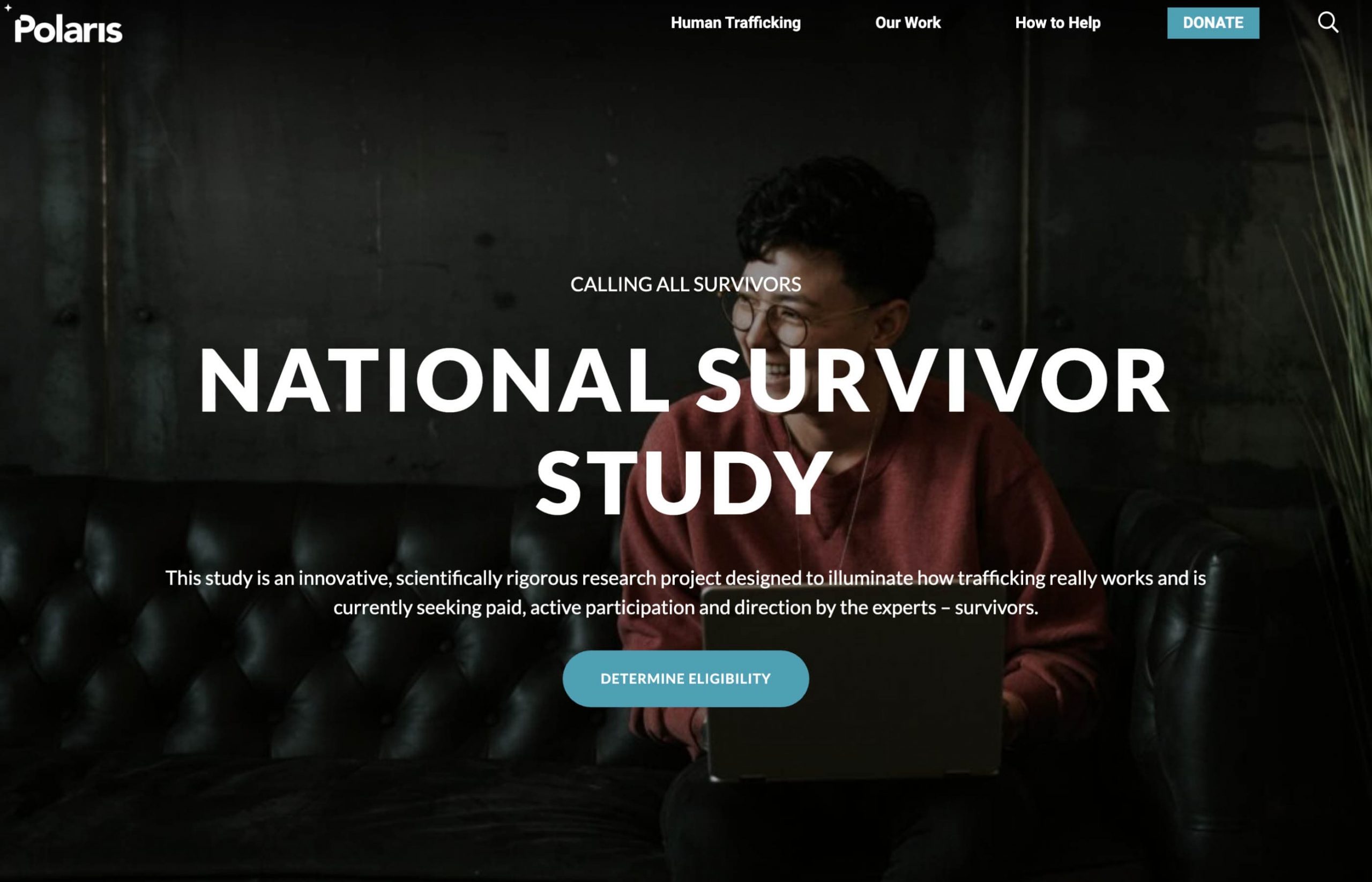 Polaris has a beautiful and simple website that is impactful and inspiring. With a full-screen image introduction, they prove their strength in the first impression. The navigation is minimal, focusing the audience to explore four main sections.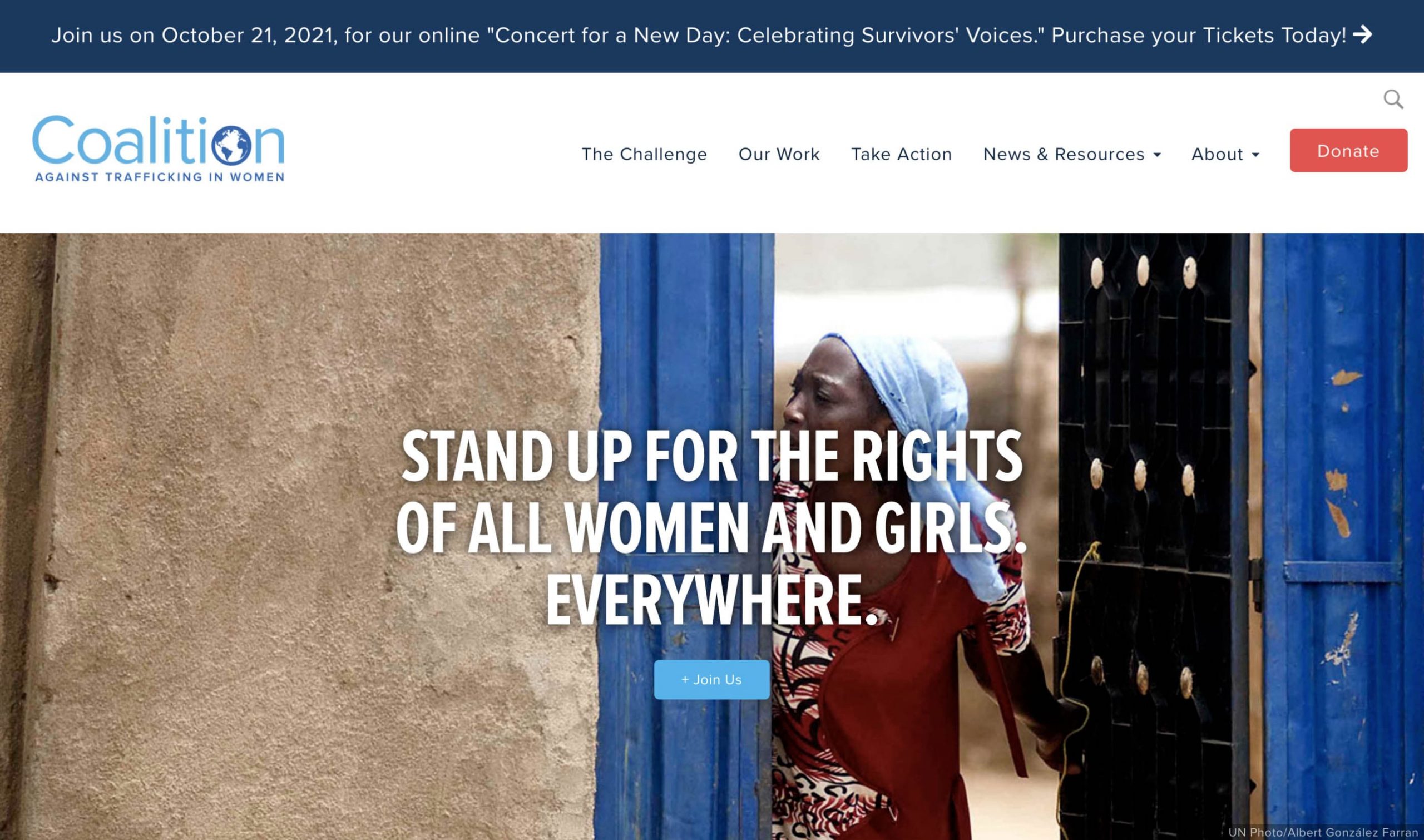 This anti-human trafficking nonprofit website is simple and professional. The color palette is simple and consistent throughout. The images are empowering and crisp. We love the bold infographics to help tell their impact quickly to the user.
The Love 146 website uses serif fonts and soft, cool colors to give a more muted feeling. It creates a sense of calm and peace, inspiring the user to explore through its story. 
We hope this list inspires you with your next anti-human trafficking or anti-modern slavery nonprofit website. 
Editor's note: This post was published in October 2021 and has been updated for comprehensiveness.
If you want help with your next nonprofit website, feel free to contact us at Brave Factor. We would love to help your brand evolve and expand.