Websites are evolving creatures (unfortunately). They need to be updated, secured, and maintained. They also need to be consistently refined to match an ever-growing list of requirements. Google changes its organic search algorithms. Accessibility compliance continues to become better defined and legally implemented. It can be overwhelming as a nonprofit leader to have to keep up.
If you're not already thinking about your nonprofit's website for 2023, the time is now. Here is our list of the top five important things for nonprofit website you need to be aware of as we head into the new year.
1. Accessibility
As a nonprofit, we work daily to help the most vulnerable around us. This effort should include making your website accessible to those with disabilities. One common misconception is that web accessibility is only for people who are blind or deaf. But that's not always the case. Disabilities affect over 1 billion people worldwide, meaning that if your website isn't easy to use, you are limiting the effectiveness of your organization's most important asset.
Most users use a mouse and keyboard. But others might only be able to navigate with a keyboard. Users with vision disabilities may need to use assistive technologies, like screen readers and screen magnifiers. Others may need subtitles to understand your videos. And more may have mobility conditions requiring the use of head pointers, trackballs, or eye-tracking systems to control their web browsers. The question is: is your website helpful for all users?
Accessibility is quickly becoming a legal requirement that most public and private organizations must adhere to. Especially in the United States, WCAG Level A/AA guidelines are cited in legal arguments and court opinions. What does this mean, on a high level, for your website? It means you need to:
Test your color contrast – Blue text on red backgrounds does not create enough contrast. Keep in mind that your text and user interface (like buttons) need to be easy to read.
Test your website yourself – Can you navigate the site with just your keyboard? Can you jump easily between sections without a mouse?
Install an accessibility tool or plugin – This will help with basic things like contrast, font sizes, etc. While it's an improvement over nothing, websites should still be built from the beginning, without plugin assistance, with compliance in mind.
Test at https://coolors.co/contrast-checker
As accessibility in websites becomes more and more of a requirement, we also predict it becoming the future standard of how websites will be ranked. When mobile design became more widely adopted, Google punished non-responsive websites in the search results to encourage everyone to make their sites more usable. We predict something like this happening again.
2. "Scrollytelling"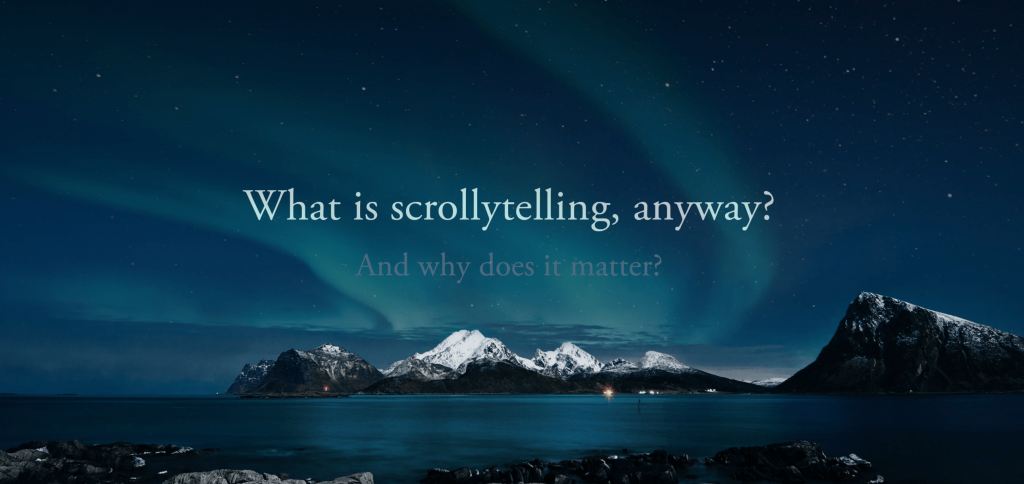 As nonprofit organizations, we know how vital good, immersive storytelling is to our marketing communications. "Scrollytelling" is a term to describe long-form web pages that use animations, video, and full-screen displays to tell a story as the user scrolls. It creates a more interactive experience, using web elements to evoke emotions. The downside, though, is that it can take a lot more time and effort to create beautiful online experiences. (Check out an amazing example and explanation of scrollytelling here.)
3. Honorable imagery and stories
The days of sad, crying children on nonprofit homepages are (and should be) over. Emotional manipulation is easy to do, but how do the subjects of those stories feel when we use their content to raise some quick funds?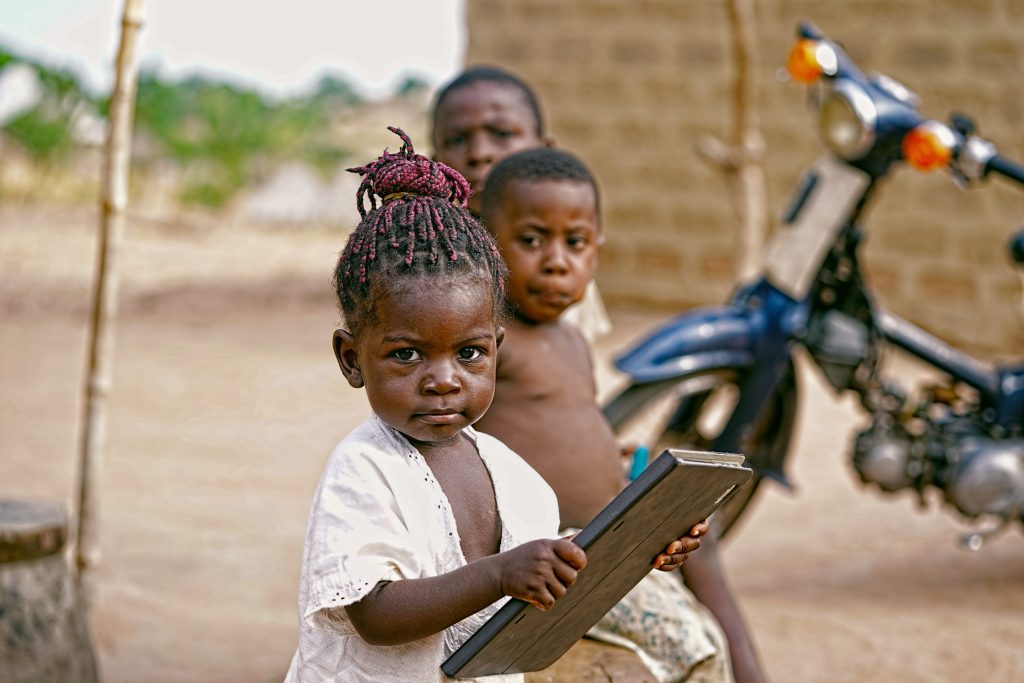 Photo by Victor Nnakwe on Unsplash
Ethical storytelling, a collaboration of nonprofit storytellers, has created guidelines for improving our practices. They believe people's stories are more than emotion-generating machines and should be honored as such. The core approach to ethical storytelling is simple: to tell others' stories the way we want our stories told. (Check out their storytelling pledge to learn more.)
4. SEO algorithm changes
As of August 2022, Google announced that they would be changing their SEO algorithms in a big way. Their objective: to crack down on "SEO-first" content that was designed to perform well in search rankings instead of focusing on the needs of human users. SEO has long been a word manipulation game, focusing on how many times we can use a keyword on one page. Google knows this. Over the coming months, they will update their search engine rankings to prioritize quality over quantity.
What does this mean for your website? Focus on your users first. Create content with depth, value, and authenticity.
"This update aggregates a variety of signals about the page and site to determine the ranking of a page, but you can primarily describe the content as helpful and designed to help or inform people rather than rank well on search engines," Google's Danny Sullivan told TechRadar. "Specific tactics creators can take into account with their content include clearly demonstrating first-hand experience or depth of knowledge with a topic, and giving your site (and content) a primary purpose or focus."
5. Speed and Security
Page speed and website security are some web trends that keep appearing on top web design trend lists – and for a good reason. We all want information and experiences faster. Plus, search engines are now evaluating websites based on their page speed regarding search engine optimization and ranking. You can test your website's speed on Pingdom or Google PageSpeed Insights. To quickly improve your page speed, try:
Compress images (with tools like ImageOptim)
Condense HTML, CSS, and JavaScript code (try speed plugins if you use a simple CMS)
Contact a nonprofit web firm to help speed up your current website
When it comes to site security, importance is always a given (and a challenge). Even the top multi-billion dollar websites get hacked. The simplest ways to quickly improve your website's security are:
Keep your website's core, plugins, and themes up to date.
Always have a backup
Hide your login page, so it's not easily guessable
Avoid usernames that are real names, email addresses, and "admin"
Always use highly secure passwords and update it often. (You can test how long it takes hackers to hack your password here, if it encourages you to update your password now.)
Contact a nonprofit web agency to help secure your current website
The best 2023 trends to follow are focused less on design and more on providing your users with a website that prioritizes them and their needs. This means paying closer attention to usability, content, and authenticity. Your website is an investment and should be improved every month. If you ignore your users' needs, you will be faster to lose them.