We are so proud to Take a Spot on Clutch's 2021 List of Top Web Development Companies in Indonesia
It is not a surprise that more and more companies are going online! The number of people that are online is reaching new records every year. This factor alone is enough to entice businesses to migrate online. For these types of development projects, our Brave Factor team is here to help! We are an award-winning company that provides amazing experiences and solutions that create value for your organization.
Speaking of award-winning, we are very proud to add another one under our belt! It is a Clutch award for being one of the best web development companies in Indonesia. Being featured on their platform as one of the highly-rated developers in our country is truly a humbling experience for everyone on our team.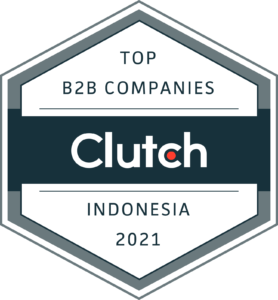 To officially receive this award, here is our Co-Founder + Creative Director, Lauren Kay
"We are so proud to support our clients and create stronger identities for mission-driven brands. Thank you to Clutch for this award! This is such an incredible milestone for our company and we feel very lucky to be honored in this way."
In case you didn't know, Clutch is one of the go-to ratings and reviews platforms in the B2B industry. They help vendors like us connect with different clients and audiences all around the world. 
Lastly, we would like to thank our clients for their unending support. You've been instrumental in our success. Thank you for believing in us and choosing us as your development partner of choice.
Let's start a project together! Reach out to our team today and we will make sure to answer all your questions and queries.