OUR CAPABILITIESBrand Strategy & Digital Strategy for Nonprofits & Social Enterprises
Create a bigger impact by knowing who you are, where you're going, and how you're going to get there.
Our strategy-first agency for nonprofits starts with collaboration and research. We work with you to discover the core of your organization, what makes you unique, who your target audience is, and how to connect with them to create deeper loyalty. At the end of the process, you will have a detailed brand position that guides the creation of future communication for your nonprofit marketing efforts.
Get a lasting foundation that will serve you for years to come.
We package everything you need to unify your board and team. Our brand positioning service typically includes: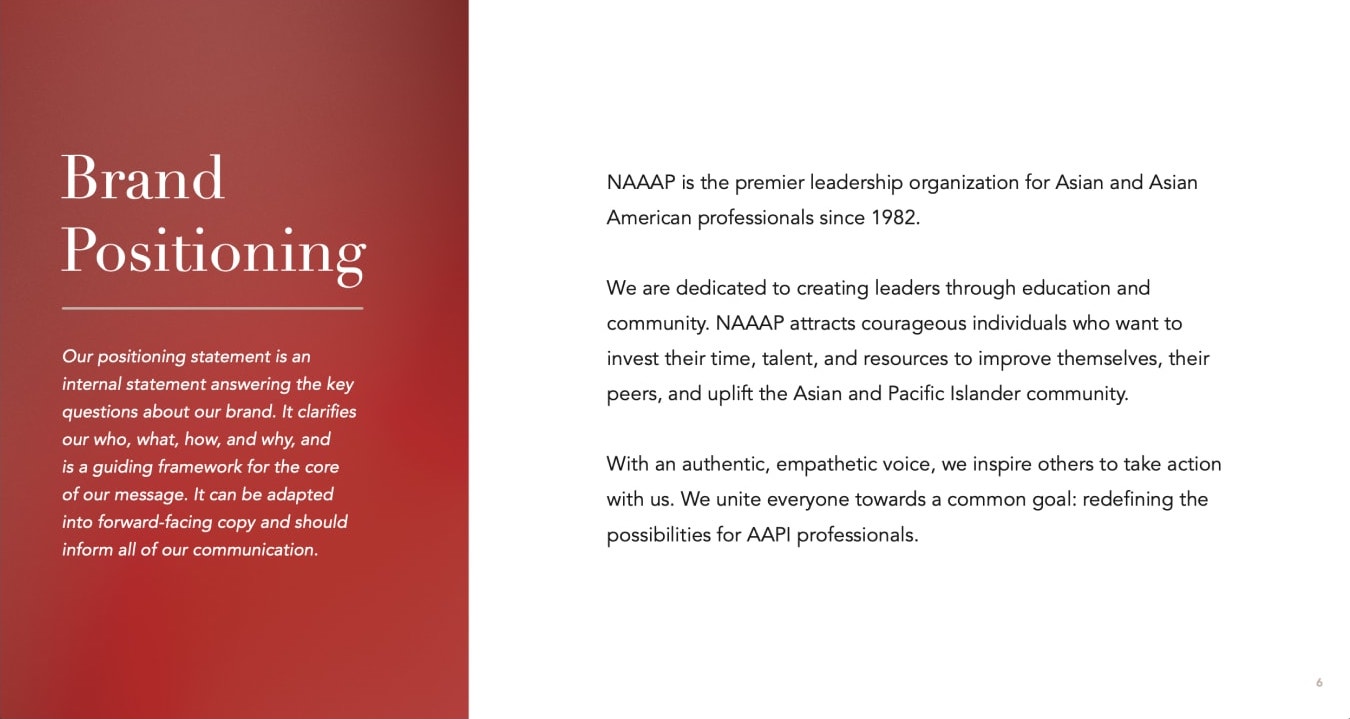 Your positioning statement identifies who you are and what makes you unique in your focus area. We work with you to discover your x-factor, tone of voice, impact, who you connect with, and how to stand apart from the rest.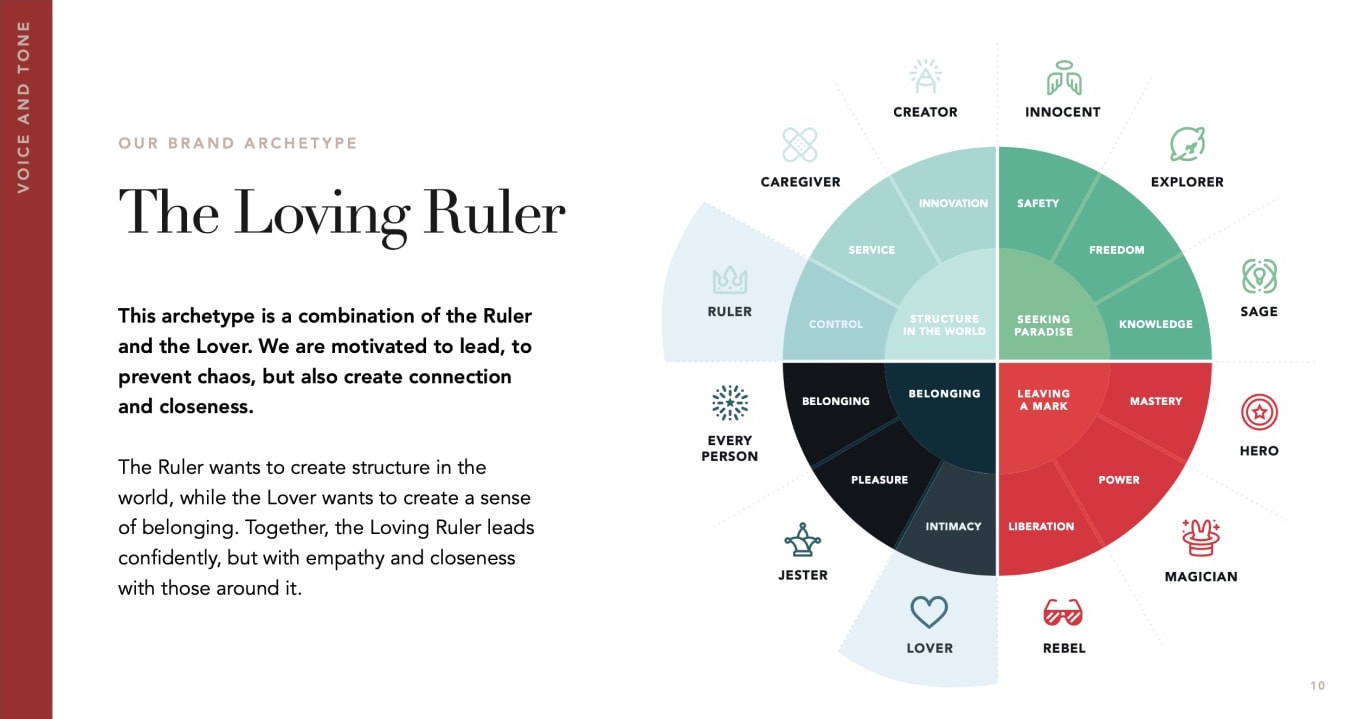 We discover which brand archetype character your organization best represents to help future marketing efforts. Brand personas create more clarity in messaging and positioning when engaging with your target audience.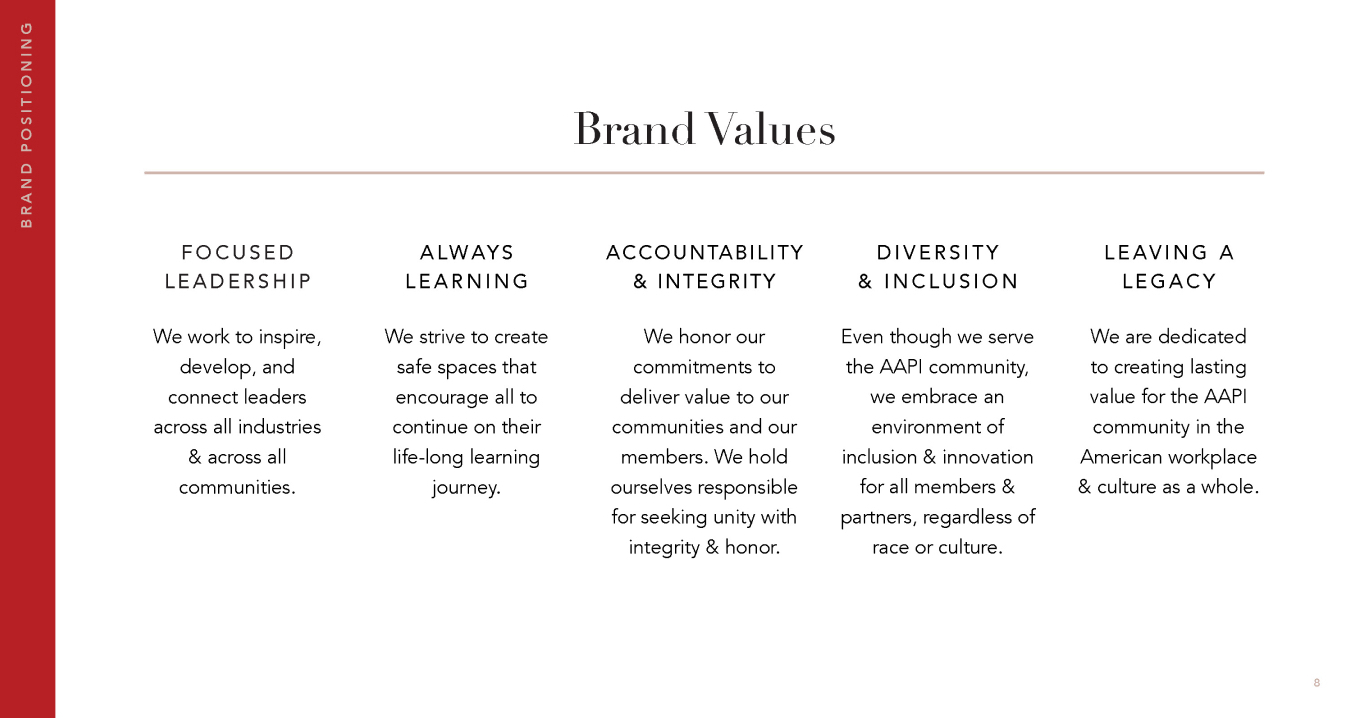 You have a foundational mission and core values you live by. We help identify these values to make sure that all are united on one path. These values are your guiding light and vital to a growing nonprofit.
Consistency in grammar and tone of voice is important when building trust with your supporters. We work with you to create a complete guide that plans the rules for future communication efforts.
We look at who they are, their goals, challenges, and how you can engage with them for better results. By understanding your target audience, we can help form stronger brand loyalty and map ways to increase your impact.
Looking at your supporters and how your organization interacts with them, we create a story structure for your nonprofit. We want to help you create more emotional connections through a solid storytelling foundation that honors your clients and unites your donors.

Prepare for that big web project with our digital strategy process for nonprofits.
If you don't need to dive too deep into your brand's tone of voice or competitor research, we can help create a roadmap that saves you time, money, and energy on your next web project. Our agency's digital strategy process helps your nonprofit organization with:
After understanding your target audience, we look at the process of them learning about and falling in love with your cause. We map out the user's journey through their emotions to make sure that we plan for each step of their journey.
We map out major call-to-actions to make sure the user journey is smooth and manageable. This helps us make sure to not overbuild a website, or miss important call-to-actions that could help you hit your organization's goals.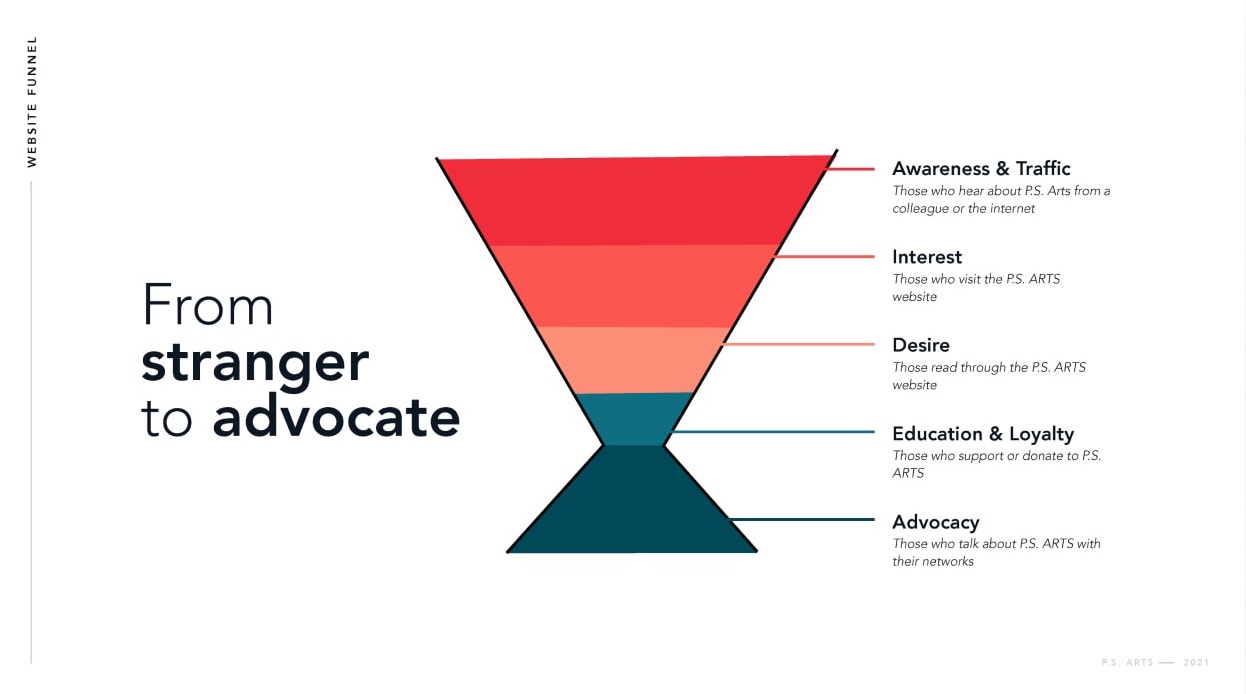 Looking at needs, technology, and user journeys, we create a plan for your future website and create a thorough checklist for the project's success.
Who is brand strategy for?
Startups & young NONPROFITS
who want to present themselves as more established in their space.
who are looking to realign on their brand after many years or significant growth.
Any big projects (like a new website)
to make sure we identify what your target audience needs and plan for that in the user journey and website flow.
Ready to create a stronger branding foundation for your nonprofit or social enterprise? Let's chat.