What goes into making a website? With more DIY tools available, people may think you just add images and text and you have a new site. The truth is that creating a website is an investment for your business – and like all investments, you get what you pay for.
Our clients are sometimes surprised when they see how many steps goes into creating a new site. The process could take anywhere from 2-4 months, depending on the size of the project. But thankfully, we have a smooth waterfall process that helps us move through each phase, working closer and closer to a completed project.
---
1. Strategy
Before we do anything, we sit with key stakeholders to work through our Discovery Process. This is about a 3-5 hour group meeting that digs into your brand, your challenges, and what makes your brand unique in your market. Once we get an idea of who you are, we focus on your target audience and their challenges. Together, we try to solve how your brand empowers your target audience to overcome their obstacles. After that, we use these insights to map our a user journey. We create a plan for your site on how to make sure to accomplish your goals and your users' goals.
---
2. Web Strategy
After getting a full understanding of your brand, we work with you to review your content and current site map. We create a new site map with your goals in mind, and layout the content to be most effective on each page. We want each page to tell one story and drive the user towards one action.
---
3. Design Process
While we work on content, we also work on your overall look and feel. After some design research, our designers create moodboards to get a general idea of a direction. From there, we make 2-3 stylescapes. A stylescape is a long design, playing with fonts, colors, and visuals to get an idea for the brand direction. Off of the words "colorful, cheerful, minimal, friendly, like a butler or friend," we created two design directions for our client, AskHomey.


---
After one is chosen, we will take the stylescape and translate that into a website or app design.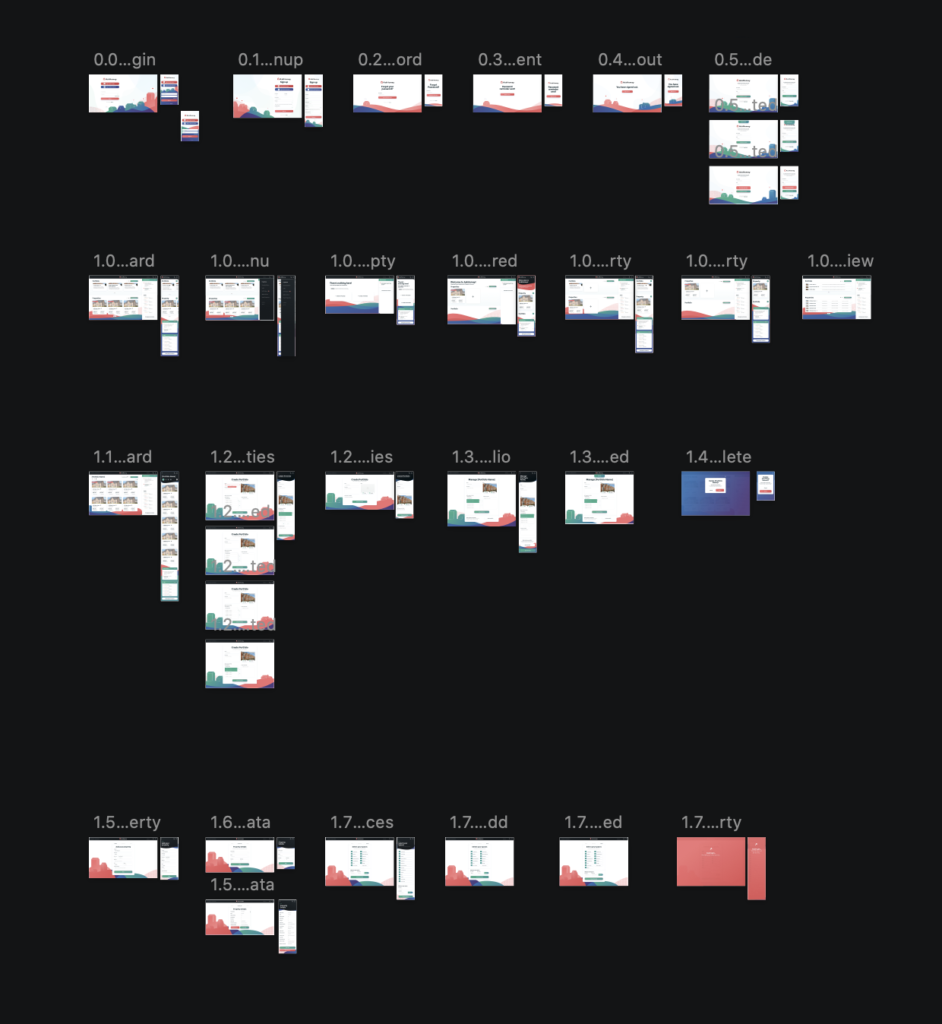 ---
4. Development Process
Once all the designs are approved, our developers take those layouts and translate them into functional code. This is often the quiet and busy stage on our side since all major approvals for the client are already complete.
---
5. QA and testing
Once the site or app is complete, we spend a few days (sometimes weeks) testing for broken links, images, videos, etc. We test it on modern devices and browsers, working through a long checklist to make sure it's ready to go live.
---
6. Go live!
After all of the testing is complete, we can push the project live. We run one more final test and help fix to any bugs that comes up that might come up. After the site goes live, we offer maintenance if you want to continue having a dedicated web team to help you in the years to come.