We are so proud to announce that we have won a Mobile Excellence Awwward and an Honorable Mention with our site, MOCS: Makers of Culture.
MOCS: Makers of Culture is a turnkey video agency, serving up tasty bite-size social videos for thought leaders to create fans and make more money.  They came to Brave, searching for a partner to help them with their new website. MOCS wanted to help their future clients make a more informed decision on purchasing their custom video marketing services. We worked with them to discover their brand positioning, create some kickass designs, and build a polished website.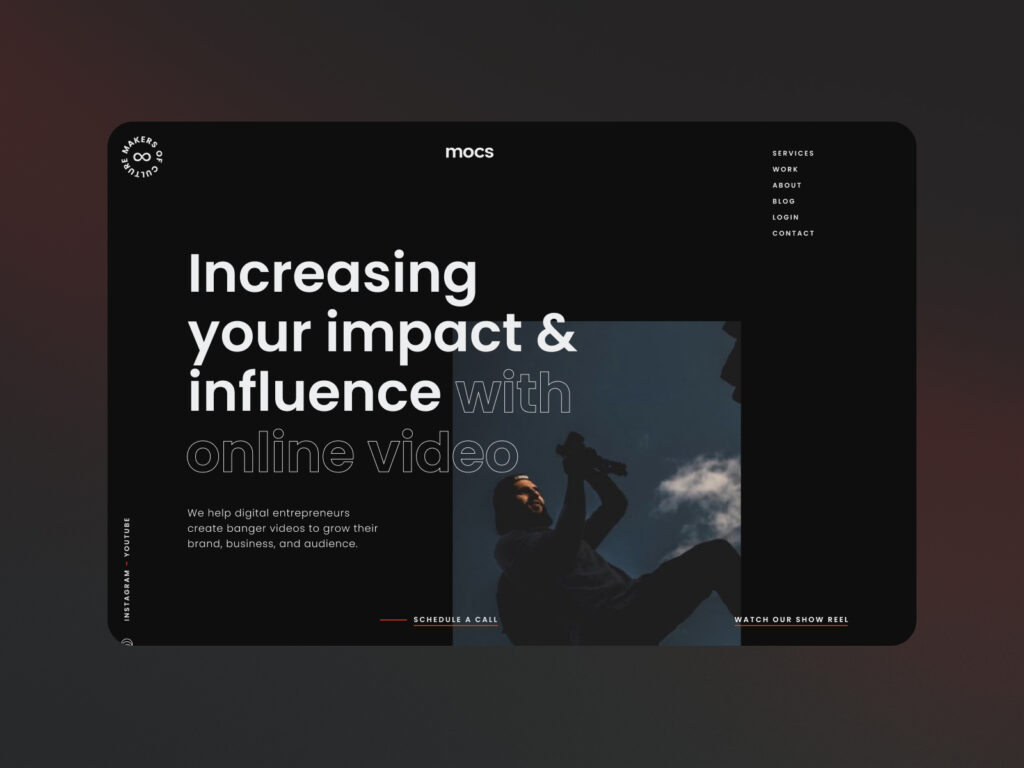 Through our discovery sessions, we helped define not only MOCS unique branding approach, but their ton of voice, brand archetype, and target audience stories and needs.
Our design goal: to refresh the existing site to match new MOCS branding and services. They wanted a minimal aesthetic design with large bold headers and an urban feel. We worked with them to create a dark, typography heavy site that sets them apart from their competitors.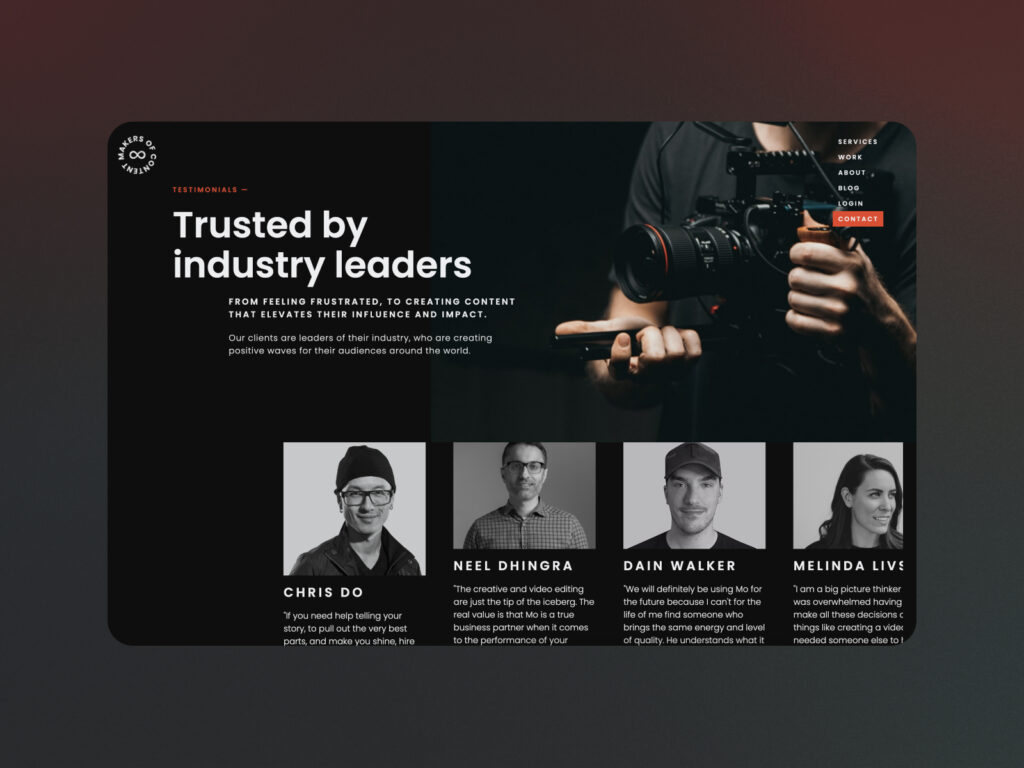 "They built a beautiful design that is on brand and representative of the company." – Mo Ismail, MOCS CEO
Together, we created a bold design that won an Awwwards Mobile Excellence and Honorable Mention. We hope MOCS's new design helps them connect with the target audience, to help them go from unknown to prolific.