The Freedom Story is a nonprofit that prevents child trafficking in Northern Thailand. We partnered with them in 2016 to help rename and rebrand their organization and we've never stopped supporting their digital presence.
Branding Strategy, Digital Strategy, Web UX Design, Web Development, Fundraising Campaign, Print Design
Before The Freedom Story, they were named after their documentary, The Sold Project. That name was initially very effective at driving attention towards the documentary. Yet, it never felt right to call their students "SOLD kids." In fact, it was the opposite of what they were trying to accomplish. Their original branding was red and black, but their Thai branding was blue and white. They needed a cohesive brand strategy and a positive direction for their programs and the kids they work with.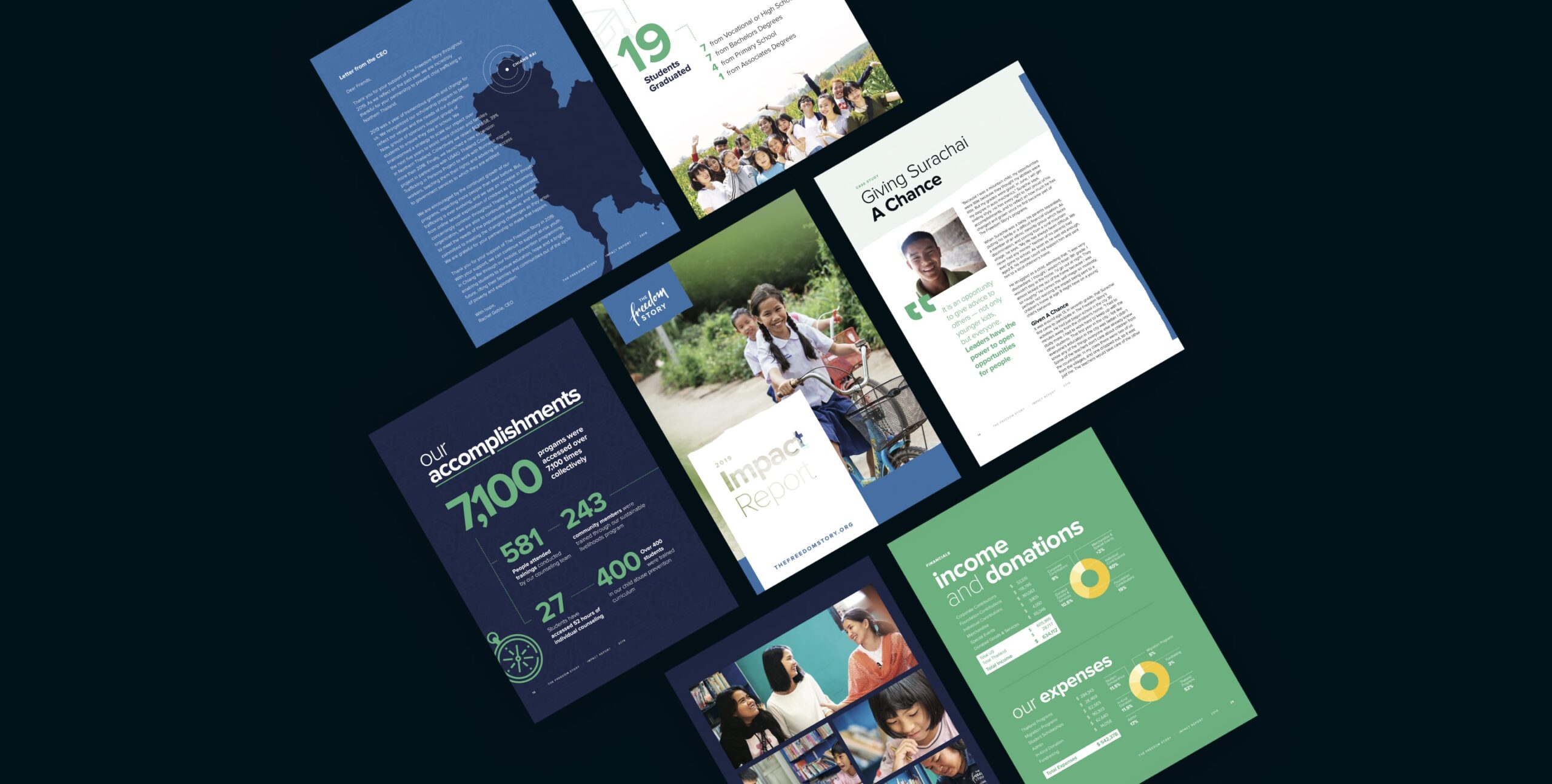 After interviewing supporters and new potential donors, we learned that some people thought the brand rescued trafficked victims. Others thought they took donated products and resold it to donate the money. There was a disconnect between the original name and their actual service to Northern Thailand. To honor the area they work in within the branding, we created modern patterns based on Thai hill tribe fabric patterns. The Freedom Story's core differentiating factor is prevention through scholarships. Their nonprofit model believes that with the freedom of choice (through education and sustainable careers), anyone has the ability to create a better future for themselves and escape exploitation. We kept coming back to the single most important aspect of their organization: the concept of freedom.
To apply the new branding, we designed an approachable, down to earth, and friendly website, aligning with their organizational identity. We wanted to share their success stories through beautiful, functional design. Now, their online presence embodies The Freedom Story's mission of educating and empowering their donors just as much as their students.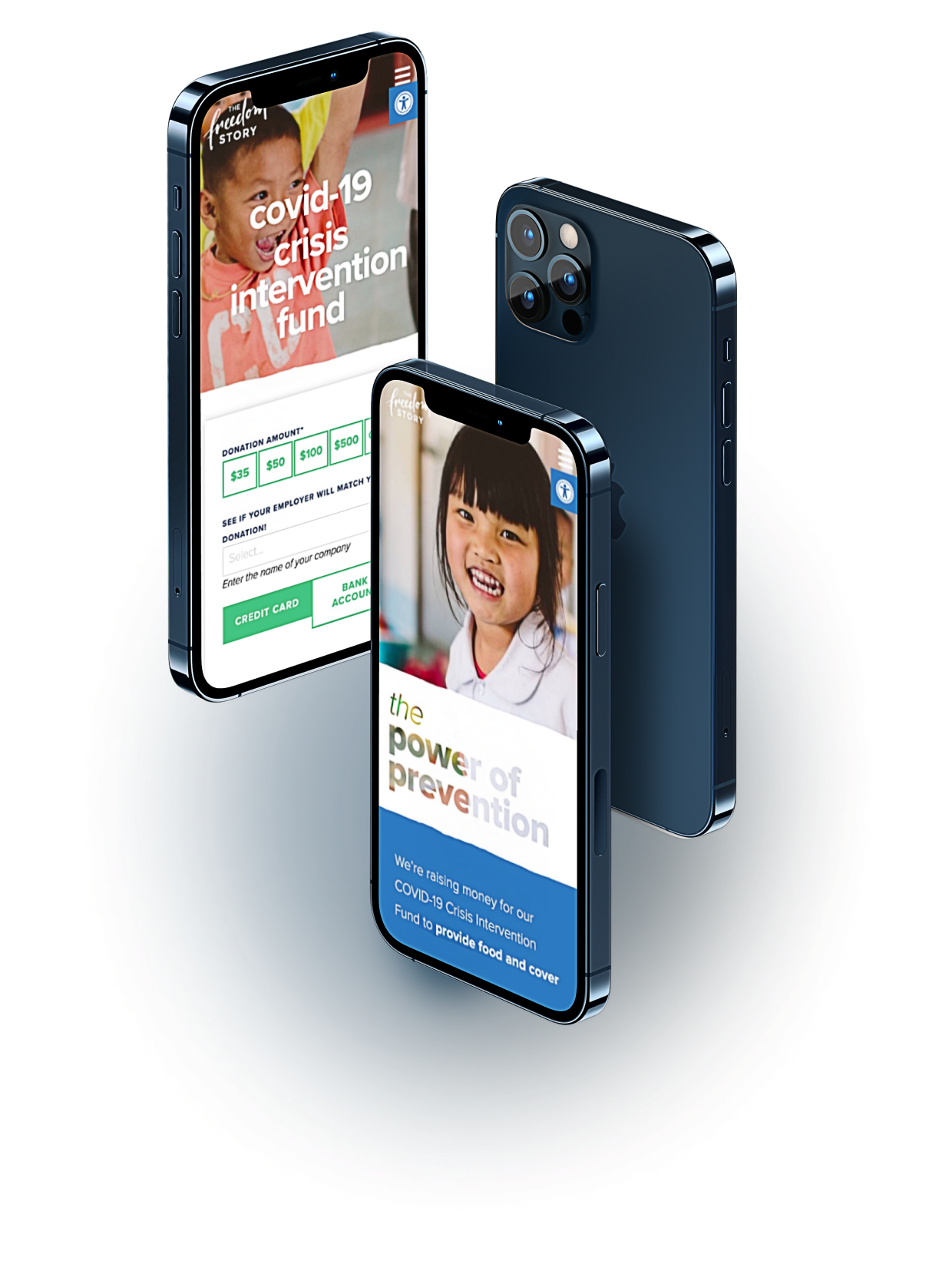 "Timely, communicative, professional and the best web design I've ever seen."
Rachel Goble, CEO of The Freedom Story